The Treasurer of Lamoine is also the Town's Adminstrative Assistant. The treasurer is responsible for a myriad of financial records for the town, maintaining the tax lien files, preparation for the annual audit, and periodically reporting the financial condition of the community both to the Annual Report and the Board of Selectmen.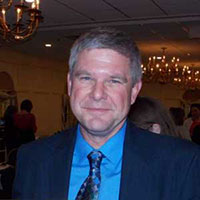 Stu Marckoon
Adm. Asst to Select Board
Term Expires: June 30, 2024
When using credit or debit cards to transact business with the Town of Lamoine, a 2.5% fee is added to the transaction by Maine PayPort, the company which processes the card transaction.
This covers the bank service charge for the transaction. There is a minimum $1.00 fee. This fee will be reflected on your credit card receipt.
No Results Found
The page you requested could not be found. Try refining your search, or use the navigation above to locate the post.
The Town of Lamoine reserves the right to accept or reject any and all bids.
The links below will open a .pdf file of the annual audit for the fiscal year indicated.